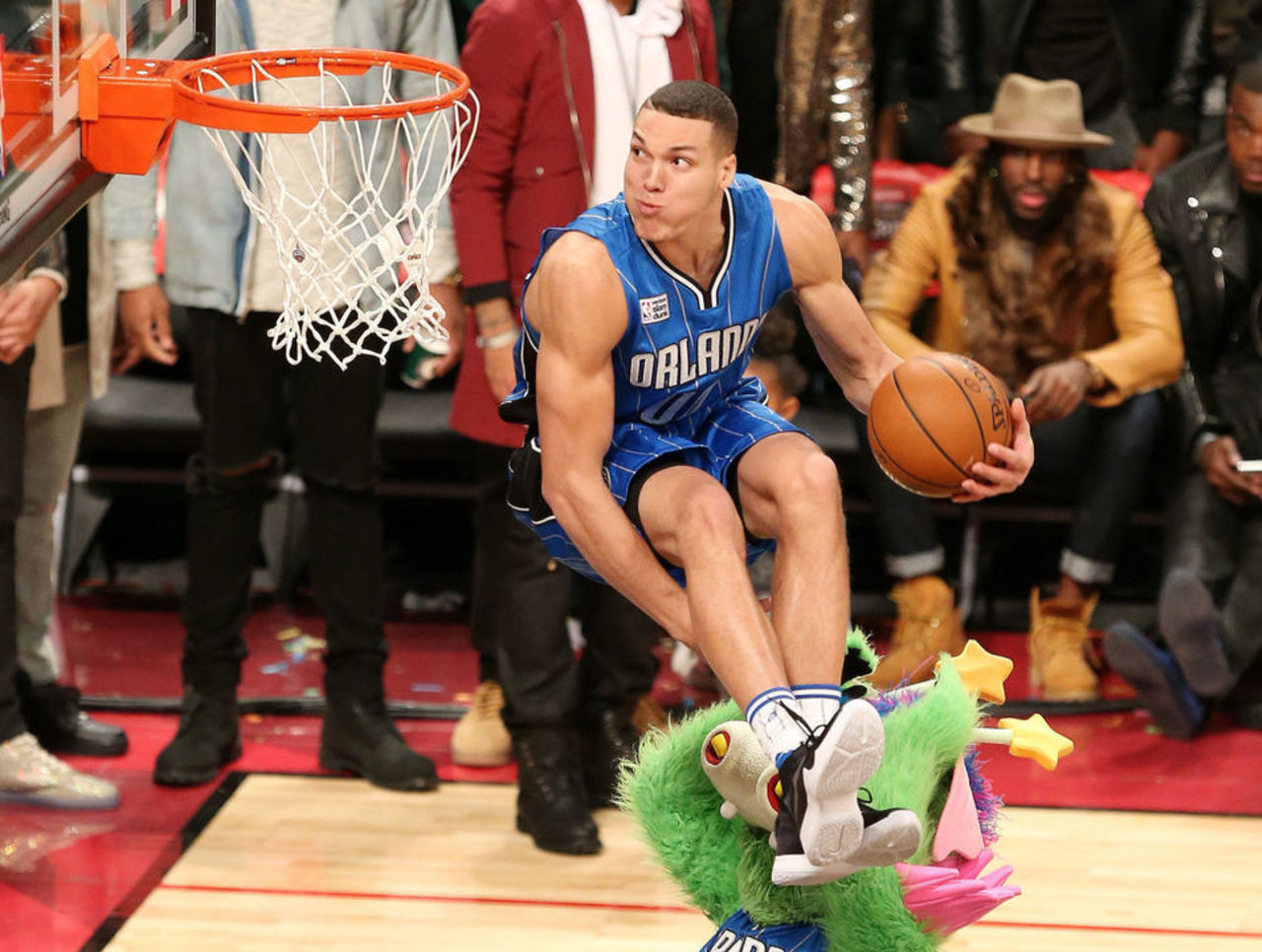 NBA顶级球员在全明星周末来到风城展示他们的才华。
虽然今年的庆祝活动没有增加新的活动,但三分赛和NBA全明星赛都将采用新的形式。
这是你进入芝加哥星光璀璨周末所需要知道的一切。
全明星名人赛凯文·马祖
时间:2月14日星期五下午7:00,地点:芝加哥Wintrust Arena:ESPN;Sportsnet
ESPN的史蒂芬A史密斯和迈克尔威尔本将执教今年的球队。三次格莱美奖得主的机会说唱歌手将队长史密斯的球队,其中包括2018年全明星名人赛MVP夸沃。
说唱歌手威尔本队长。社交媒体名人洛斯,在22分的表现后被评为去年的最有价值球员,成为该名单的头条新闻。
参与者
史蒂芬A队。
时间:2月14日星期五晚上9点,地点:芝加哥联合中心:TNT;Sportsnet
第26届新星队比赛有20名联盟顶尖新秀和大二学生参加,NBA助理教练为美国队和世界队各挑选了10名球员。
亚特兰大老鹰队后卫特拉杨带领美国队寻求第二场连胜,而达拉斯小牛队球星卢卡-多尼奇则希望帮助球队从去年161-144的失利中反弹。
参与者
团队世界
*已选定但因受伤而不参加
全明星周六晚
时间:2月15日星期五晚上8点,地点:芝加哥联合中心:TNT;Sportsnet 1
技能挑战赛杰西D加拉布兰特/国家篮球协会/盖蒂
每位选手将通过一个障碍课程测试参与者的运球、传球和3分投篮。在三轮比赛中,八名选手将以分组赛的形式迎头赶上。
今年的比赛有三位前冠军——包括去年的冠军杰森·塔图姆——和四位首次参赛的选手。
参与者
玩家
*已选定但因受伤而不参加
三分赛乔墨菲/美国篮球协会/盖蒂
今年的三分赛将引入两个更深的拍摄地点。两个点都在肘部和关键点顶部之间的三点线后面六英尺处。从这些地点射出的球各值三分。
"MTN DEW Zone"包括两个位置,位于3分线后面6英尺处,并持有一个特殊的绿球,即3分球。用绿球投篮值3分。MtnDew3PT pic.twitter.com/y4aaHTGqw6
— 2020 NBA All-Star February 5, 2020
Players will have 70 seconds - as opposed to the usual 60 - to complete each round, attempting a total of 27 triples following the addition of the new deep spots. As in past years, competitors will have five racks of balls in the customary locations, designating a rack of their choosing as an "all money ball" rack.
Brooklyn Nets sharpshooter Joe Harris topped Stephen Curry in the latter's hometown to claim last year's competition.
Participants
Player Team Davis Bertans Washington Wizards Devin Booker Phoenix Suns Devonte' Graham Charlotte Hornets Joe Harris Brooklyn Nets Buddy Hield Sacramento Kings Zach LaVine Chicago Bulls Damian Lillard* Portland Trail Blazers Duncan Robinson Miami Heat Trae Young Atlanta Hawks
* Selected but won't participate due to injury
Slam Dunk contest Ronald Martinez / Getty Images Sport / Getty
Former slam dunk champ Dwight Howard returns to the fold after an 11-year hiatus. The 34-year-old famously came out of a phone booth dressed as Superman during the 2009 edition of the event.
Howard is joined by Aaron Gordon and Derrick Jones Jr., both of whom are looking for redemption after previous runner-up finishes. Zach LaVine, who won't feature in this year's contest, edged Gordon in 2016 despite the latter scoring perfect 50s on three consecutive dunks.
First-time participant Pat Connaughton of the Milwaukee Bucks rounds out this year's four-man field.
Participants
Player Team Pat Connaughton Milwaukee Bucks Aaron Gordon Orlando Magic Dwight Howard Los Angeles Lakers Derrick Jones Jr. Miami Heat All-Star Game Andrew D. Bernstein / National Basketball Association / Getty
When: Sunday, Feb. 16 at 8 p.m. ETWhere: United Center, ChicagoTV: TNT ; TSN 1/4
The NBA has revamped its showcase event. Team LeBron and Team Giannis will compete to win each of the first three quarters, with the victor of each frame earning $100,000 for a local Chicago charity. The first three quarters remain 12 minutes in length and will each start with a fresh score of 0-0.
The clock will be turned off for the fourth quarter. A final target score will be set based on the points accumulated by the leading team over the first three frames, plus an additional 24 points in honor of the late Kobe Bryant.
"For example: If the cumulative score of the first three quarters is 100-95, the final target score would be set at 124 points," the league explained in a breakdown of the new format. "To win the NBA All-Star Game, the team with 100 points would need to score 24 points in the fourth quarter before the team with 95 points scores 29 points, and vice versa."
The team that reaches the final target score first earns an additional $200,000 for its charity. Team LeBron will wear No. 2 jerseys and Team Giannis will wear No. 24 jerseys in tribute to Bryant and his daughter, Gianna. The All-Star threads will also feature jersey patches displaying nine stars to represent the lives lost in January's tragic helicopter crash.
Starters
Team LeBron Team Giannis Anthony Davis Giannis Antetokounmpo James Harden Joel Embiid Kawhi Leonard Pascal Siakam Luka Doncic Kemba Walker LeBron James Trae Young
Reserves
Team LeBron Team Giannis Chris Paul Bam Adebayo Damian Lillard * Brandon Ingram Nikola Jokic Donovan Mitchell Ben Simmons Jimmy Butler Domantas Sabonis Rudy Gobert Jayson Tatum Kyle Lowry Russell Westbrook Khris Middleton Devin Booker